How to increase tool life by 100X
How to increase tool life by 100X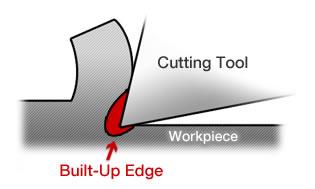 A recent study looking at micromilling  316 L stainless steel with Minimum Quantity Lubrication (MQL) found that it reduces the built-up-edge on a cutting tool and increases the tool life up to 100 times compared to dry micromilling . To achieve results like this it is important to use a high quality lubricant, such as Coolube® , and properly applied it the proper MQL system.  For more details on how these results were achieved you can purchase the study here or if you prefer to try MQL in your shop and experience the results firsthand check out our systems for metalcutting or sign up for a free trial using the form on the right.
Changing from Alucobond/Composite panel to Solid Aluminium Sheet
Do you find yourself having to Route 3mm solid Aluminium sheet in preference to Alucobond/Composite panel? If you are experiencing any of the following you need to talk to our John Barker (Managing Director) of Unist Australia.
Ragged cutting
Burning out cutters
Breaking router bits
Terrible surface finish
Just the inability to get the job done
We understand your problem, you need to lubricate the routing cutter with our 3 nozzle Coolubricator.
For help on this matter call John Barker on 02 8850 2022 or email [email protected].
Watch a Routing video: https://unist.com.au/routing
The facade industry is moving in part from ACM to Solid Aluminium panels. HVG/Alucobond Architectural are introducing MondoClad, a Pre-finished 3 mm aluminium panel.For more information go to: