Lubrication for ultra-thin stock
The Unist TSL™ system provides smooth and consistent lubrication to the coil, which helps protect tooling and reduces excess waste. The system features controlled lubricant delivery to both sides of thin stock using specialized felt application pads. The TSL™ is capable of applying lubricant coatings as low as 25 mg/ft² (269 mg/m²), and is an ideal solution for applications where proper lubrication is critical. The Unist TSL™ is commonly used for fin stock and thin coils used in the container and packaging industry.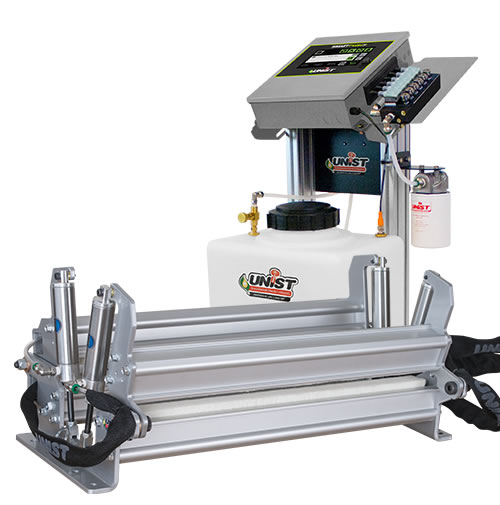 Lubricates stock from .002" to .010" (.05mm - .25mm) thick
Protects expensive tooling
Lubricates both sides of stock
Reduces fluid usage

Protects expensive tooling
Consistent application at a fraction of the cost of an electrostatic system
Controlled application of low or no VOC fluids
Pneumatic cylinders maintain consistent contact with material
Reduce fluid usage – apply only what you need
Eliminate the mess of a dip tank lubrication system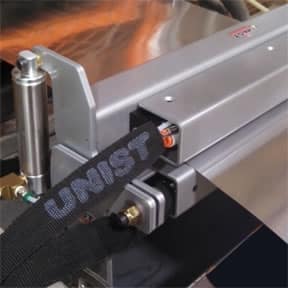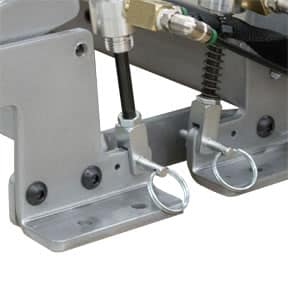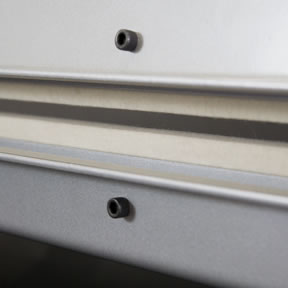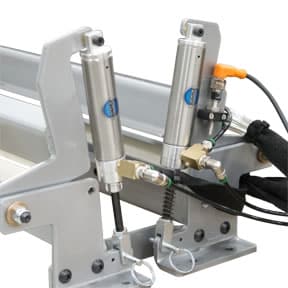 Lubricant is delivered through separate, modular 9" manifold blocks combined to lubricate multiple widths.
Take control with the SmartFlow®
The SmartFlow® alerts you to issues before they become expensive problems that interrupt or stop your production lines. With the SmartFlow® you'll know immediately if the fluid supply runs low, if fluid pressure varies, or if flow to the applicator is interrupted (Level, pressure, and flow sensors required). The SmartFlow® features an intuitive, easy-to-use interface as well as an access code to prevent unauthorized tampering or changes in fluid settings.

SmartFlow®
Monitors critical parameters
Controls up to 22 outputs
Stores up to 250 setups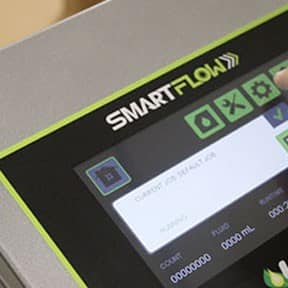 Easy to use touch screen interface.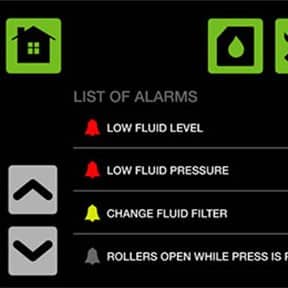 The SmartFlow® controller can monitor pressure, flow, valve performance and line status.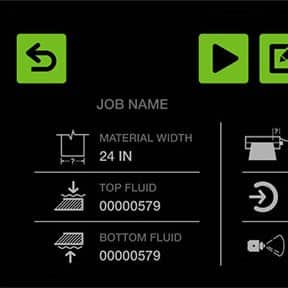 Job setup wizard makes job creation easy.
Features, Specs & Options
Protects expensive tooling
Consistent application at a fraction of the cost of an electrostatic system
Controlled application of low or no VOC fluids
Lubricates both sides of stock
Pneumatic cylinders maintain consistent contact with material
Reduce fluid usage
---

Stock type:

---

Stock thickness:

.002" - 0.10" (.05mm - .25mm)

---

Stock width:

9" - 45" (228mm - 1143mm)

---

Line speed:

---

Fluid type(s):

For use with vanishing fluid or low viscosity oil (oils from 30 SUS to 150 SUS). Not designed for use with water soluble lubricants

---

Fluid supply:

Pressurized 3 gal(11.4L), 6 gal(22.7L), 15 gal(56.8L), 30 gal(113.6L) tanks. Also 20 gal(75.7L) poly tank with diaphragm pump

---

Applicator material:

---

Controller:

---

Power:

---