The building industry codes are changing fast and one of the more challenging changes for our manufacturing industry is the change from composite panel to solid 3mm thick aluminium for facade panels on buildings. Watch the above video to see how Unist provides the answer to cut this material in a MQL fashion.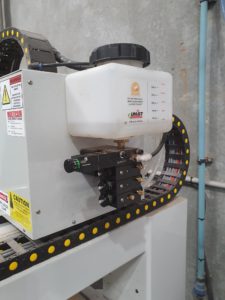 Do you find yourself having to Route 3mm solid Aluminium sheet in preference to Alucobond/Composite panel? If you are experiencing any of the following you need to talk to our John Barker (Managing Director) of Unist Australia.
Burning out cutters
Breaking router bits
Terrible surface finish
Just the inability to get the job done
Ragged cutting
We understand your problem, you need to lubricate the routing cutter with our 3 nozzle Coolubricator.
For help on this matter call John Barker on 02 8850 2022 or email [email protected].